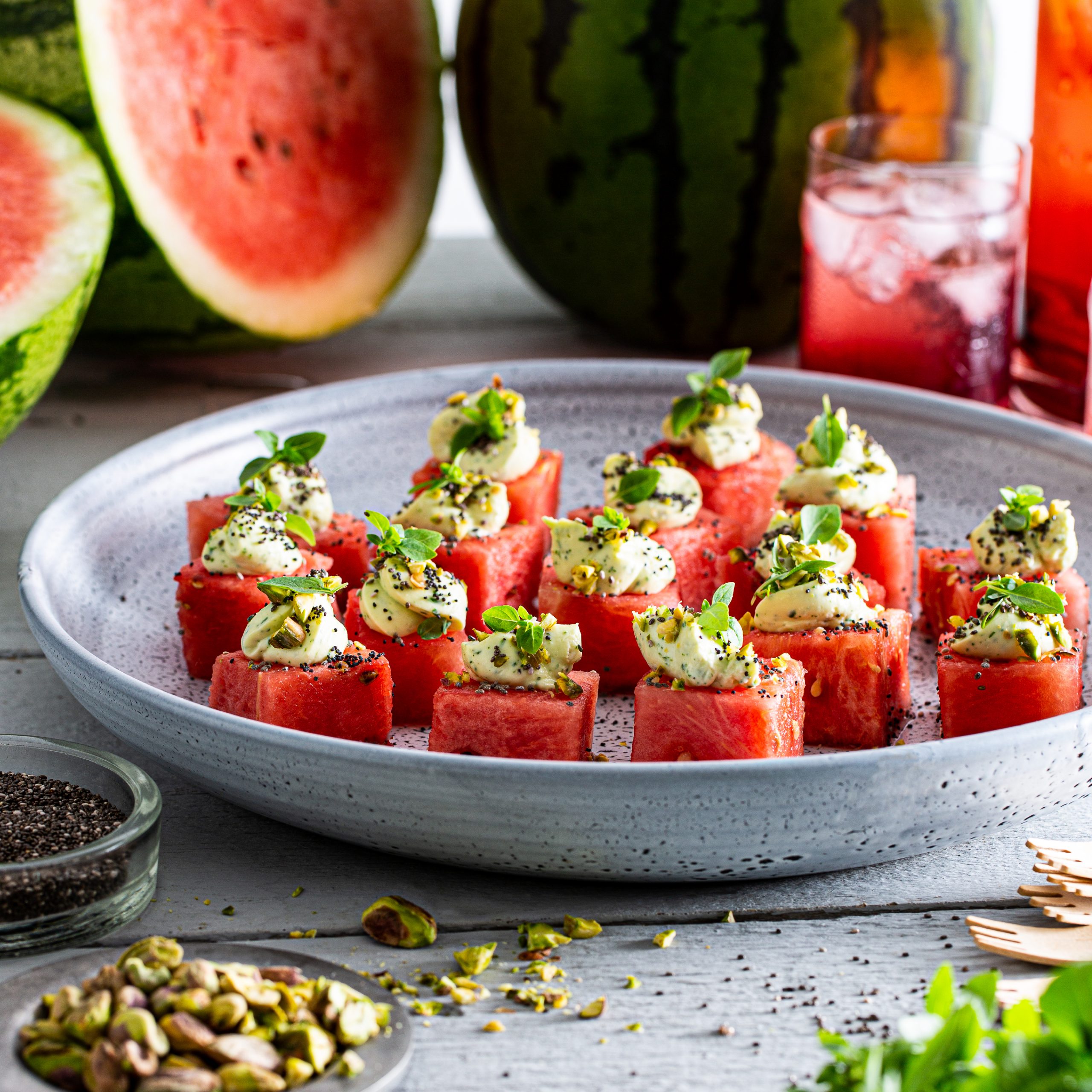 WAtermelon squares with whipped basil feta
Basil compliments watermelon perfectly or use other fresh herbs.
Directions
Cut 2.5cm thick slices from the watermelon. Cut away the skin to form a square/rectangle shape of the inner pink flesh. Cut the thick square into 2 cm cubes of watermelon. Remove any visible seeds. Place on a flat platter and chill for 20 minutes while preparing the whipped feta.
Place the feta and cream cheese to the food processor (crumble the feta into smaller pieces). Pulse until well combined. Add the herbs, garlic, oil, lemon juice and salt and pepper to the food processor and blend until everything is well combined, smooth and creamy.
Spoon the mix into a piping bag, or spoon into a bowl and cover with wrap and chill.
When ready to serve, arrange the watermelon cubes on a serving platter. Spoon a small teaspoon full or use the piping bag to pipe on a dollop of the feta cheese. Sprinkle over a little chia seeds, poppy seeds and chopped pistachios. Garnish with mini basil leaves. Serve immediately.
Featured Products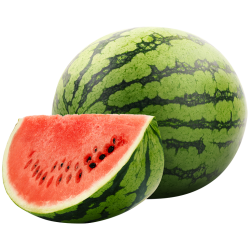 WATERMELON
Juicy, colourful and delicious, there's no summertime fruit quite like watermelon.
Gisborne

Gluten Free

Vegan

Dec – Feb

Super Hydrating
Total time
30 mins
Prep time
30 mins
Serving
8-10
Difficulty
Easy
Ingredients
1 large Watermelon
200g creamy feta cheese
100g cream cheese
½ cup basil leaves
¼ cup snipped chives
1 clove garlic, minced
2 tablespoon olive oil
Juice from ½ lemon
Salt and pepper, to taste
2 tablespoons chia seeds
1 tablespoon poppy seeds
70g pistachio seeds, finely chopped
To serve, mini basil leaves