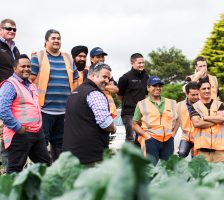 Expertise in brands and private label
Not only are we New Zealand's leading produce brand, we also proudly work with retailers to supply private label brands like Countdown, Pams, My Food Bag and more.
Multiple farms across NZ
We have farms up and down the country to ensure consistency of supply and speed to market no matter where you're based.
Deliciously fresh taste
Our produce is transported from our farm to you as quickly as possible, using leading drying and packaging technology to lock in freshness giving customers quality produce and extended shelf life.