Directions
Step 1
Preheat the oven to 200°C. Peel the LeaderBrand Sweetcorn cobs of the husks. Cut each cob into 4 pieces. Line a baking tray with baking paper. Spread out the corn pieces, eggplant, and capsicum wedges. Drizzle with olive oil and season with salt and freshly ground black pepper. Roast in the oven for 30-40 minutes, until tender.
Step 2
Heat a frying pan with olive oil on medium to low heat. Fry the halloumi slices for 3-4 minutes on each side until golden brown. Remove from the pan and while cooling toss the grapes in the same pan, to slightly blister the outside skins. Set aside.
Step 3
Make the dressing, by combining in a bowl the lemon, vinegar, honey, mustard, paprika.
Whisk together, then drizzle in the oil. Season to taste with salt and pepper.
Step 4
To assemble the salad, arrange a layer of the LeaderBrand Caesar salad leaves over the bottom of a large serving platter. Top with the cooked halloumi, roasted eggplant, capsicum and sweetcorn slices and blistered grapes. Drizzle over plenty of the paprika dressing and then garnish with croutons from the Caesar pack and fresh mint leaves.
Serve the parmesan cheese with the salad.
Featured Products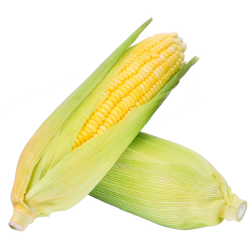 SWEETCORN
Bigger, sweeter, and creamier! LeaderBrand's sweetcorn is New Zealand's best, harvested fresh from the field and transported straight to your local supermarket.
Jan – Apr

Gisborne

Gluten Free

Source Of Vitamin C

Vegan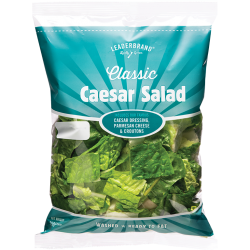 CAESAR SALAD
Sweet and crunchy cos lettuce paired with parmesan cheese, croutons and our signature Caesar dressing – a favourite for all ages!
Available All Year Round

Gisborne & Pukekohe

Washed & Ready To Eat

Dressing Included
Total time
55 mins
Prep time
15 mins
Cook time
40 mins
Serving
4-6
Difficulty
Moderate
Ingredients
2 LeaderBrand Sweetcorn cobs
1 eggplant, cut into chunks
2 red capsicums, deseeded, cut into wedges
1 cup green seedless grapes
250g Haloumi cheese, sliced
½ cup fresh mint leaves
1 LeaderBrand Caesar Salad
Paprika dressing:
Juice of 1 lemon
1/3 cup white wine vinegar
1 tablespoon honey
2 teaspoons Dijon mustard
1 tablespoon smoked paprika
1 ½ cups olive oil
Salt and freshly ground black pepper