Directions
Step 1
Peel the LeaderBrand Sweetcorn cobs of the outer husks and silk. Heat a pot of water and steam or boil cobs until tender. Drain and slice the kernels away from the cob using a sharp knife and set aside.
Step 2
Cook noodles in boiling water, cook according to packet instructions. Drain, refresh in cold water and drizzle with 1 tablespoon of the peanut oil, set aside.
Step 3
Heat a wok or large frying pan with 2 tablespoons peanut oil, over medium-high heat. Fry the sliced chicken, turning it until cooked through and golden. Remove and set aside. In the same wok add the sliced leeks, sweetcorn kernels and cabbage. Stir fry until cabbage wilts.
Step 4
Return the chicken to the wok and toss it together with the curry powder, ketcap manjis, crumbled chicken stock cube, ginger, garlic, and sambal olek. Add the noodles and toss together.
Step 5
Add beansprouts and toss well to combine. Season to taste with extra Ketcap Manis or Sambal Olek. Divide between bowls and garnish with fried shallots, chilli slices (optional).
Serve hot.
Tip: For authentic Bami goring flavouring, substitute the chicken stock cube for 1 teaspoon blachan which is a concentrated shrimp paste.
Featured Products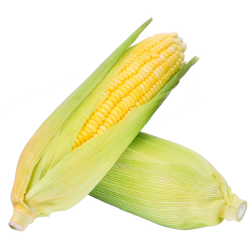 SWEETCORN
Bigger, sweeter, and creamier! LeaderBrand's sweetcorn is New Zealand's best, harvested fresh from the field and transported straight to your local supermarket.
Jan – Apr

Gisborne

Gluten Free

Source Of Vitamin C

Vegan
Total time
35 mins
Prep time
15-20 mins
Cook time
15 mins
Serving
4-6
Difficulty
Moderate
Ingredients
2 LeaderBrand Sweetcorn cobs
500g thin noodles (check the packaging if dairy-free)
3 tablespoons peanut oil
2 chicken breasts, skinless, sliced thin
1 leek, sliced, cleaned
2 cups sliced bok choy or cabbage
¼ cup ketjap manis
1 tablespoon curry powder
1 chicken stock cube, crumbled
2 cm piece ginger peeled and grated
4 cloves garlic, minced
1 teaspoon sambal olek (can be substituted with minced chilli or fresh chilli)
1 cup mung bean sproute
To Serve: