Directions
Step 1
Peel the LeaderBrand Sweetcorn cobs of the outer husks and silk. Heat a pot of water and steam or boil cobs until tender for about 15 minutes. Drain. Slice the kernels away from the cob using a sharp knife and set aside.
Step 2
Make the dressing, put the honey, vinegar and lemon zest into a small saucepan. Bring to the boil, then reduce the heat and simmer for 10-12 minutes or until the vinegar has reduced by half. Remove the pan from the heat, add the lemon juice, poppy seeds, mustard powder and allow to cool. Whisk in grapeseed oil a little at a time. Season to taste.
Step 3
Drain the chickpeas, and rinse under cold water. Mix the sweetcorn kernels and chickpeas with half of the dressing. Allow to infuse for a few minutes before serving.
Step 4
To serve, arrange LeaderBrand Spinach leaves, with steamed or raw LeaderBrand Broccoli florets, and avocado wedges. Top with the mix of LeaderBrand Sweetcorn and chickpeas and garnish with snow pea sprouts or mixed fresh herbs.
Featured Products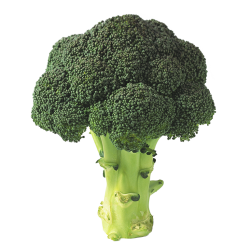 BROCCOLI
Did you know broccoli has more health benefits per bite than any other vegetable? We grow and handpick ours at optimum maturity to lock in all the good stuff.
Available All Year Round

Gisborne, Pukekohe & Chertsey

Gluten Free

Rich Source Of Vitamins, Minerals & Antioxidants

Vegan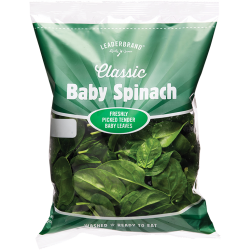 BABY SPINACH
Creamy, smooth, and full of vitamins! Toss through another salad, add a handful to a smoothie or cook with many other dishes.
Available All Year Round

Gisborne & Matamata

Gluten Free

Washed & Ready To Eat

Vegan
Total time
45 mins
Prep time
10-15 mins
Cook time
25-30 mins
Serving
4-6
Difficulty
Moderate
Ingredients
4 LeaderBrand Sweetcorn
400g can chickpeas, drained
100g LeaderBrand spinach leaves
1 head LeaderBrand Broccoli, cut into florets
2 avocados, peeled, cut into wedges
100g snow pea sprouts
To serve, fresh chopped herbs, like parsley, basil or mint
Lemon & poppy seed dressing:
2 tablespoons clear Manuka honey
150mls white wine vinegar
2 lemons, grated zest and juice of
½ teaspoon mustard powder
1 tablespoon poppy seeds
4 tablespoons grapeseed oil
salt and freshly ground black pepper