Directions
Step 1
Make pizza dough, mix together the yeast, honey and half the water. Leave to bubble for 5 minutes. Mix the flour and salt together in a large bowl or electric mixer bowl. Add the honey/yeast mixture and oil. Add remaining water and mix together with a dough hook for 10-15 minutes, until the dough feels soft and silky.
Cover, leave to prove for 30-60 minutes in a warm place. Knock back, and knead on floured board, for another 2-3 minutes.
Step 2
Divide dough into three pieces and individually form into balls. Roll out each ball on a floured surface with quick light motions as thinly as possible. A cricket ball of this dough should roll out to make a 30cm pizza base, large enough for two people. Place on a baking sheet ready for the topping. Preheat oven to 220°C.
Step 3
Peel corn cobs of the outer husks and silk. Heat a pot of water and steam or boil cobs until tender for about 15 minutes. Drain. Slice the kernels away from the cob using a sharp knife and set aside.
Step 3
Brush the top of the pizza bases with olive oil. Spread the pizza sauce over the bases evenly covering the bottom. Arrange the toppings of choice, red onion wedges, salami, mushrooms, tomatoes, olives etc on top then sprinkle with the sweetcorn kernels. Arrange the mozzarella cheese slices and season with freshly ground black pepper.
Step 4
Bake in oven for 25 minutes until cheese is bubbling and base is beginning to golden. Garnish with fresh baby spinach leaves to serve.
Featured Products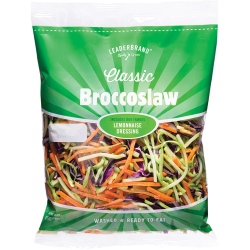 BROCCOSLAW
This healthy, versatile slaw tastes delicious and is a hit with the kids too. Try pairing it with our LeaderBrand Lemonnaise… simply delicious!
Mar – Oct

Gisborne, Pukekohe & Chertsey

Washed & Ready To Eat

Dressing Included

Vegetarian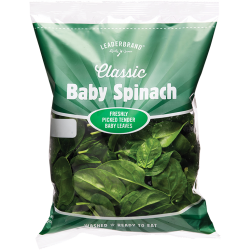 BABY SPINACH
Creamy, smooth, and full of vitamins! Toss through another salad, add a handful to a smoothie or cook with many other dishes.
Available All Year Round

Gisborne & Matamata

Gluten Free

Washed & Ready To Eat

Vegan
Total time
115 mins
Prep time
90mins
Cook time
25mins
Serving
6
Difficulty
Easy
Ingredients
Pizza Base
6 teaspoons dried active yeast
2 tablespoons honey
650mls warm water
900g plain flour
2 teaspoons salt
2 tablespoons olive oil
Toppings
2 sweetcorn cobs, peeled
150mls pizza sauce
1 red onion, peeled, cut into wedges
150g salami slices
100g cherry tomatoes, halved
1 cup sliced green olives, optional
150g fresh mozzarella balls, sliced
150g Baby Spinach
To serve, Broccoslaw