Directions
Step 1
Slice the halloumi into ½ cm thick slices. Heat a heavy-based frying pan with a little olive oil, over a medium heat. Pat dry the slices with clean, dry kitchen paper to remove excess moisture. Arrange the slices in the frying pan and fry for 3 minutes on one side, until golden brown. Turn and cook on the other side for 1-2 minutes until golden. Set aside on a plate to cool.
Step 2
Prepare the vegetables, slice the capsicum, in thin rounds, removing the seeds and membranes from the middle. Cut the tomatoes into wedges, and slice the baby carrots in half lengthways.
Step 3
Peel the husks from the sweet corn kernels. Heat a large pan of water until boiling. Drop the corn cobs in the boiling water and cook for 12-15 minutes, until tender. Remove, refresh in cold water. Leave to cool. Use a sharp knife to slice the kernels away from the cob. Place in a small bowl and toss together with salt, pepper and the cheese from the LeaderBrand Classic Caesar Salad bag.
Step 4
Mix together the Caesar dressing from the salad bag with Dijon mustard, extra virgin olive oil and a little cream, if desired.
Step 5
Arrange the salad leaves on a large salad plate. Lay the slices of halloumi over the salad leaves. Arrange the capsicum slices, tomatoes and carrots over the top. Sprinkle over the sweetcorn kernels and garnish with plenty of herbs, microgreens and croutons from salad bags.
Step 6
Dress with the Caesar dressing and freshly ground black pepper. Serve immediately.
Variation: Choose colour, add any type of tomato, capsicum or carrot to colour up your summer salad.
Featured Products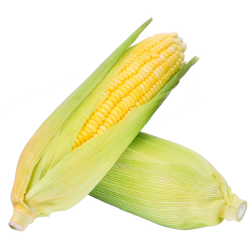 SWEETCORN
Bigger, sweeter, and creamier! LeaderBrand's sweetcorn is New Zealand's best, harvested fresh from the field and transported straight to your local supermarket.
Jan – Apr

Gisborne

Gluten Free

Source Of Vitamin C

Vegan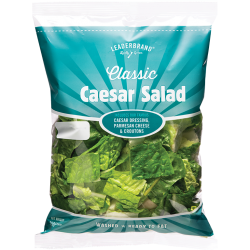 CAESAR SALAD
Sweet and crunchy cos lettuce paired with parmesan cheese, croutons and our signature Caesar dressing – a favourite for all ages!
Available All Year Round

Gisborne & Pukekohe

Washed & Ready To Eat

Dressing Included
Total time
35 mins
Prep time
15 mins
Cook time
20 mins
Serving
4-6
Difficulty
Moderate
Ingredients
200g plain or flavoured halloumi
2 tablespoons olive oil
2 yellow capsicums
3-4 yellow or mixed colour tomatoes
4-5 baby gourmet carrots
2 fresh sweet corn cobs
150g LeaderBrand Classic Caesar salad bag
2 teaspoons Dijon mustard
1-2 tablespoons extra virgin olive oil
3-4 tablespoons thickened cream, optional
½ cup fresh Basil leaves
½ cup onion sprouts or microgreens