Directions
Step 1
Preheat the oven to 180°C. Chop bread into large cubes. Spread the bread cubes and olives on a lined baking tray, drizzle with oil and toss to combine. Toast in the oven for 7 to 8 minutes, until the bread is toasted and golden. Set aside to cool.
Step 2
To make the dressing mix all the ingredients together in a jar or glass jug and season with salt and black pepper. Set aside.
Step 3
Prepare the cucumber, tomatoes, and red onion. Toss together with LeaderBrand Spinach and herbs in a large bowl. Pour half the dressing over and lightly toss together. Arrange the salad on a serving platter, and top with the toasted bread and olives. Dress with a little more dressing, and garnish with pomegranate arils.
Serve with extra dressing on the side.
Featured Products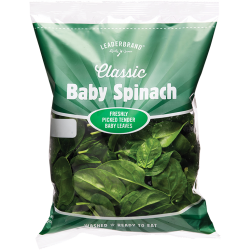 BABY SPINACH
Creamy, smooth, and full of vitamins! Toss through another salad, add a handful to a smoothie or cook with many other dishes.
Available All Year Round

Gisborne & Matamata

Gluten Free

Washed & Ready To Eat

Vegan
Total time
30 mins
Prep time
20 mins
Cook time
8 mins
Serving
6-8
Difficulty
Easy
Ingredients
½ loaf sourdough or ciabatta
1 cup black olives
100ml olive oil
2 small Lebanese cucumbers, coarsely chopped
1 cup cherry tomatoes, coarsely chopped
1 small red onion, thinly sliced
3 tablespoons oregano leaves
150g LeaderBrand Baby Spinach
1 handful basil and mint leaves
1 Pomegranate arils
Sumac Dressing:
¼ cup olive oil
3 tablespoons lemon juice
3 tablespoons white wine vinegar
1 tablespoon sumac
1 teaspoon Dijon mustard
1 tablespoon finely chopped oregano leaves
Salt and freshly ground black pepper