Directions
Step 1
Preheat the oven to 200 degrees.
Step 2
Grease a tart dish and line with the pastry, rolling out or stretching to fit.
Step 3
Mix the ricotta, lemon juice and salt and pepper and spread over the bottom of the tart.
Step 4
Start from the outside edge, layering your veggie slices round in circles to form a spiral of colours. Repeat the circles until it meets in the middle.
Step 5
Drizzle with olive oil and season and bake for 30 minutes or until the veggies are cooked and the pastry golden.
Featured Products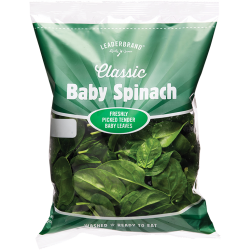 BABY SPINACH
Creamy, smooth, and full of vitamins! Toss through another salad, add a handful to a smoothie or cook with many other dishes.
Available All Year Round

Gisborne & Matamata

Gluten Free

Washed & Ready To Eat

Vegan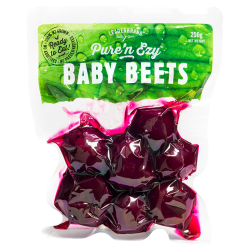 PURE'N EZY BEETROOT
Pure and simple with nothing added, our beetroot is 100% grown, packaged, and perfectly cooked here in New Zealand.
Available All Year Round

Chertsey

Gluten Free

No Additives

Vegan
Total time
50 mins
Prep time
15-20 mins
Cook time
30 mins
Serving
4-6
Difficulty
Moderate
Ingredients
1 sheet short crust pastry
200g ricotta
1 lemon, juice of
Salt and pepper to season
Olive oil
1/2 pack LeaderBrand Pure n' Ezy Baby Beets, thinly sliced
1 eggplant, thinly sliced
1 large carrot, thinly sliced
1 capsicum, thinly sliced
1/2 pack LeaderBrand Baby Spinach