Directions
Preheat oven to 200°C. Coat a large shallow ovenproof baking dish lightly with some of the olive oil. Place the pumpkin and onion in a single layer and toss with remaining olive oil. Sprinkle with oregano and season with pepper. Bake in oven for 40 minutes or until the pumpkin is golden and tender. Set aside to cool slightly. Remove pumpkin etc and set baking dish aside for assembling cannelloni. Place the pumpkin mixture in a bowl and use a fork to coarsely mash. Add the spinach and the ricotta. Season with salt and pepper. Mix until well combined.
In a saucepan over a medium heat, combine the tinned tomatoes, vegetable stock, tomato paste, basil and garlic and simmer until thick. Set aside.
Fill the cannelloni tubes with the pumpkin mixture either by pushing into each end with a teaspoon or by using a piping bag. Line the cannelloni up once filled in the bottom of the baking dish (add more olive oil to grease the dish if it needs it). Once the bottom of the dish is covered with filled cannelloni, top with tomato mix and cover with grated cheese. Bake in oven for 30 minutes or until bubbling. Set aside for 5 minutes to stand. Serve with Continental Salad.
Featured Products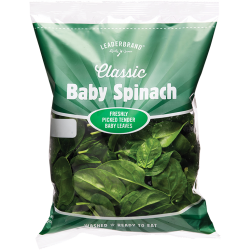 BABY SPINACH
Creamy, smooth, and full of vitamins! Toss through another salad, add a handful to a smoothie or cook with many other dishes.
Available All Year Round

Gisborne & Matamata

Gluten Free

Washed & Ready To Eat

Vegan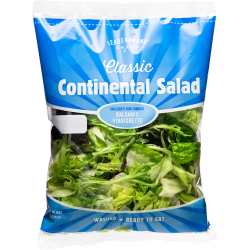 CONTINENTAL SALAD
A light, crisp, and colourful salad complimented by our signature LeaderBrand Balsamic Dressing.
Available All Year Round

Washed & Ready To Eat

Dressing Included

No Additives

Vegan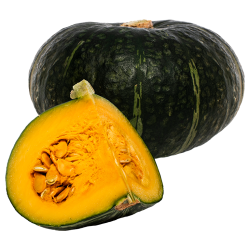 SQUASH
Our squash's unique chestnut flavour and vibrant colour enhances any meal. Use it in delicious soups, pastas, and pies, or bake it into moist cakes and breads.
Dec – Jun

Gluten Free

Rich In Vitamins A & C & Magnesium

Vegan

Gisborne & Chertsey
Total time
120 mins
Prep time
20 mins
Cook time
70 mins
Serving
4-6
Difficulty
Medium
Ingredients
1 Tbsp olive oil
750g pumpkin, peeled and cubed
1 large red onion, chopped roughly
1 tsp dried oregano
1 bag LeaderBrand Baby Spinach
300g fresh ricotta
1 can chopped tomatoes
1 Tbsp tomato paste
1 cup vegetable stock
1 Tbsp chopped fresh basil
2 garlic cloves, crushed
1 packet cannelloni tubes
1 cup grated cheese
Salt and pepper to season
1 pack LeaderBrand Continental Salad