Directions
Step 1
Heat oil in a frying pan over a medium heat. Add the diced capsicum and cook for 3 minutes until softened. Add the drained red kidney beans, half the taco seasoning (reserving the other half for the chicken), tomatoes and chilli flakes and simmer for five minutes until thickened. Season with salt and pepper. Set aside.
Step 2
Sauté the chicken breasts in a little olive oil in a pan over medium heat. Sprinkle remaining taco seasoning on the top side of the chicken. Let cook for 5 minutes (it should be slightly golden), then use tongs to flip the chicken over. Once the chicken is flipped over, add chicken stock to the pan and cover with a lid to keep the chicken moist while cooking. Cook the chicken for another 7-10 minutes. Once cooked through, cut into strips.
Step 3
Remove husks and silk from the corn and add butter to the cobs. Grill the cob of corn on the BBQ or in a frypan for a few minutes until a nice colour has formed and it is cooked to your liking. Remove from heat. Once cooled enough to handle, use a knife to remove the kernels from the cob and set aside.
Step 4
Assemble your nacho bowls by dividing the shredded lettuce, diced chicken, cherry tomatoes, corn kernels, bean mixture and avocado between bowls. Top with sour cream and salsa and serve with corn chips on the side.
Featured Products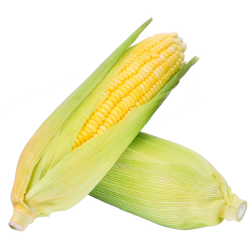 SWEETCORN
Bigger, sweeter, and creamier! LeaderBrand's sweetcorn is New Zealand's best, harvested fresh from the field and transported straight to your local supermarket.
Jan – Apr

Gisborne

Gluten Free

Source Of Vitamin C

Vegan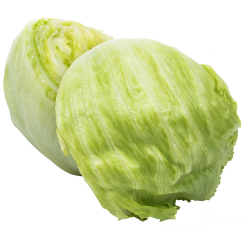 LETTUCE
We're often asked why our lettuce keeps its crunch so long?! We harvest it when its ready, vacuum cool it immediately and keep it cool delivered right to your store.
Gisborne & Pukekohe

Gluten Free

Vegan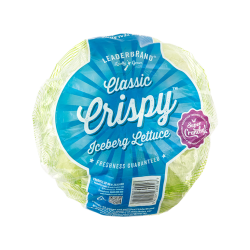 WRAPPED LETTUCE
When it comes to lettuce, we cut out the middleman. Every bag of our Wrapped Lettuce is grown, harvested, packed, and delivered to your local store by LeaderBrand.
Available All Year Round

Gisborne & Pukekohe

Gluten Free

Vegan
Total time
20 mins
Prep time
10 mins
Cook time
10 mins
Serving
4
Difficulty
Easy
Ingredients
1/2 LeaderBrand Classic Crispy iceberg lettuce, shredded
400g chicken breast
1 Tbsp olive oil
3/4 cup chicken stock
1 pack mild taco seasoning (check packaging if wanting to be Gluten Free
1 punnet cherry tomatoes
2 cobs of LeaderBrand Sweetcorn
390g can red kidney beans
1 diced green capsicum
1/2 tsp chilli flakes
1 can of tomatoes
1 avocados diced
To Serve:
Salsa
Corn chips
Sour cream(leave our to make Dairy Free)