Directions
Wash the potatoes and cut into small pieces. Cook in boiling water for 5 minutes. Drain and allow to cool.
Preheat oven to 180°C. Grease a large six holed (texas style) muffin pan with butter or oil spray.
Mix together in a large bowl the cooked potatoes, cheese and spinach leaves. Add eggs, milk or cream. Season well with salt and pepper.
Divide the mix into the holes of the muffin tin and place in oven. Cook for 30 minutes until golden brown and puffy.
Serve with tomato chutney or your favourite sauce for lunch or with salad for dinner.
Featured Products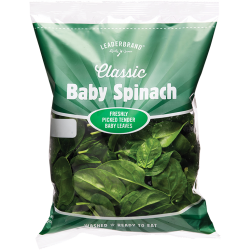 BABY SPINACH
Creamy, smooth, and full of vitamins! Toss through another salad, add a handful to a smoothie or cook with many other dishes.
Available All Year Round

Gisborne & Matamata

Gluten Free

Washed & Ready To Eat

Vegan
Total time
50 mins
Prep time
15 mins
Cook time
35 mins
Serving
4-6
Difficulty
Easy
Chill Time
Ingredients
6 medium red or waxy potatoes, diced
Butter for greasing
120g bag Leaderbrand Baby Spinach
200g Feta cheese, cheddar or haloumi, diced or crumbled
6 free-range eggs, beaten
¾ cup milk or cream
Salt and freshly ground black pepper
To serve, tomato chutney, Leaderbrand salad