Directions
STEP 1:
Make the corn & watermelon salsa. Using a sharp knife remove the corn kernels from the cob. In a bowl combine the corn kernels, diced onion, jalapenos, watermelon coriander and lime juice. Season with salt and pepper.
STEP 2:
Drain and rinse the jackfruit. Using your hands tear the pieces of jack fruit apart. In a bowl mix the jackfruit, onion, garlic powder, cumin, smoked paprika, soy sauce, and sugar together, season with salt and pepper. Add one tablespoon of oil to the pan. When the pan has reached medium heat add the jack fruit. Sauté for 8-10 minutes stirring often. Remove from the heat and set aside.
STEP 3:
Make the dressing. In a bowl mix together the vegan mayonnaise & chipotle sauce.
STEP 4
Assemble in two bowls. Add half the crispy salad to each bowl, sliced capsicum, carrot ribbons, avocado, jackfruit, corn & watermelon salsa and sliced red onion. Drizzle on the dressing & served with fresh lime.
Featured Products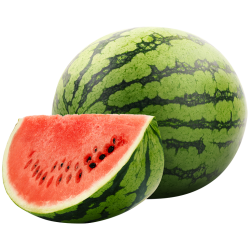 WATERMELON
Juicy, colourful and delicious, there's no summertime fruit quite like watermelon.
Gisborne

Gluten Free

Vegan

Dec – Feb

Super Hydrating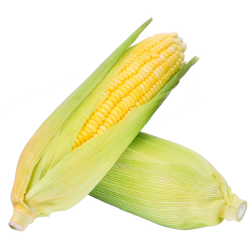 SWEETCORN
Bigger, sweeter, and creamier! LeaderBrand's sweetcorn is New Zealand's best, harvested fresh from the field and transported straight to your local supermarket.
Jan – Apr

Gisborne

Gluten Free

Source Of Vitamin C

Vegan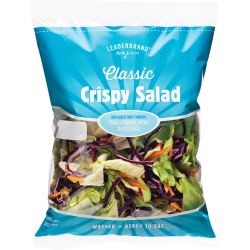 CRISPY SALAD
Sweet, crisp iceberg lettuce with carrot, red cabbage and our traditional Kiwi dressing creates an unbeatable combination of taste and colour.
Available All Year Round

Gisborne & Pukekohe

Washed & Ready To Eat

Dressing Included

Vegetarian
Total time
30 mins
Prep time
20
Cook time
10
Serving
2
Difficulty
Easy
Ingredients
Watermelon & Corn Salsa
¼ watermelon
1 corn on the cob (corn kernels removed)
¼ red onion (diced)
5 jalapenos (diced)
1 tsp olive oil
2 tablespoon chopped fresh coriander
Salt & freshly ground black pepper to taste.
1/2 lime juiced
Jackfruit:
1 tin jackfruit
1 small white onion (sliced)
1 tsp garlic powder
1tsp cumin
½ tsp smoked paprika
1 tablespoon soy sauce.
1 tablespoon sugar
1 tablespoon olive oil
Salt
Freshly ground black pepper
Salad:
1 bag Classic Crispy Salad
1 carrot peeled into ribbons
½ red onion sliced
1 yellow capsicum sliced
1 avocado
Dressing
3 tablespoon vegan mayonnaise
1 tablespoon chipotle or siracha sauce. (Combine together)