Directions
Cut chicken into small pieces. Mix cornflour, salt and egg together. Whisk together with ½ cup cold water until all the lumps have been dissolved.
Heat a frying pan with vegetable oil on a medium to high heat. Dip chicken pieces into cornflour and egg mix. Fry a few pieces at a time in the hot oil. Cook pieces for 2-3 minutes until crispy and golden. Drain pieces on clean dry kitchen paper. Repeat cooking all the pieces of chicken.
Cook the rice while chicken is cooking, in boiling water for 10-12 minutes until tender.
Remove the oil from the frying pan. Add the hoisin sauce, tomato sauce and brown sugar. Heat through until sauce is bubbling. Place the chicken pieces back into the pan and toss to combine.
Break the Leaderbrand Iceberg Lettuce apart and remove the whole outer leaves. Refresh in ice cold water.
Serve the lettuce cups filled with rice, chicken pieces, sliced peppers, spring onions and mung bean sprouts. Accompany with sweet chilli sauce and limes.
Featured Products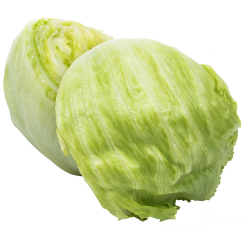 LETTUCE
We're often asked why our lettuce keeps its crunch so long?! We harvest it when its ready, vacuum cool it immediately and keep it cool delivered right to your store.
Gisborne & Pukekohe

Gluten Free

Vegan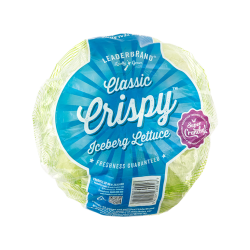 WRAPPED LETTUCE
When it comes to lettuce, we cut out the middleman. Every bag of our Wrapped Lettuce is grown, harvested, packed, and delivered to your local store by LeaderBrand.
Available All Year Round

Gisborne & Pukekohe

Gluten Free

Vegan
Total time
55 mins
Prep time
30 mins
Cook time
25 mins
Serving
Difficulty
Ingredients
4-6 chicken thighs
1 cup maize cornflour
1 teaspoon salt
2 free range eggs
½ cup cold water
1 cup vegetable oil
200g long grain white rice
300g Hoisin sauce
1 tablespoon tomato sauce
1 tablespoon brown sugar
1 Iceberg Lettuce
2 red sweetie bell peppers, seeds removed, sliced
2 spring onions, sliced
1 cup Mung bean sprouts
To serve, Black sesame seeds, Sweet chilli sauce, fresh lime wedges