Directions
Pickled Onions:
Place the onions into small glass jar.
In a small saucepan, combine the water, vinegar, honey and salt. Bring the mixture to a gentle simmer over medium heat, then carefully pour the mixture into the jar over the onions.
Set aside and let the pickled onions cool to room temperature.
Salsa:
Combine corn off the cob, quartered tomatoes, coriander and lime juice in a small bowl, set aside
Tartare sauce
Combine all ingredients in a bowl and mix well, set aside
Beer Battered Fish
Combine flour and beer together in a medium sized bowl, whisk until smooth and allow to rest in the fridge for at least 30mins.
Meanwhile, cut fish fillets into batons (~7cm x3cm). Pat dry.
Place rice flour, salt and pepper in a shallow bowl, set aside
Heat 5cm oil in a deep sided frying pan over medium high heat (190C)
While oil is heating, coat the fish in rice flour and shake off excess.
Remove batter from fridge and dunk a piece of fish in the batter `(let the excess drip off very briefly.)
Fry for 3 minutes: Carefully lower battered fish into the oil, one piece at a time. Don't crowd the pan and fry in batches. Fry for 3 minutes, flipping after about 2 minutes, until deep golden.
Drain on paper towels, sprinkle immediately with flakey sea salt. Repeat with remaining fish.
Serve hot fish immediately alongside warmed tacos, pickled onions, salsa, tartare sauce, lettuce, avocado, cabbage, coriander and lime.
To assemble: Start with pieces of fish then add remaining ingredients finishing with a generous dallop of tartare sauce and a squeeze of lime juice.
Featured Products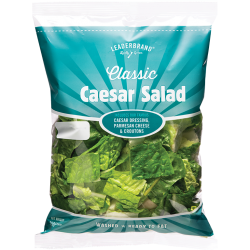 CAESAR SALAD
Sweet and crunchy cos lettuce paired with parmesan cheese, croutons and our signature Caesar dressing – a favourite for all ages!
Available All Year Round

Gisborne & Pukekohe

Washed & Ready To Eat

Dressing Included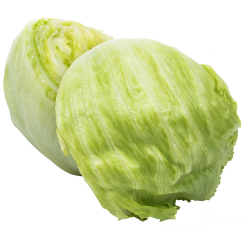 LETTUCE
We're often asked why our lettuce keeps its crunch so long?! We harvest it when its ready, vacuum cool it immediately and keep it cool delivered right to your store.
Gisborne & Pukekohe

Gluten Free

Vegan
Total time
45 mins
Prep time
30
Cook time
15
Serving
4-6
Difficulty
Easy-Medium
Ingredients
Ingredients:
400g fish fillets (we used Gurnard)
140g white flour
250ml beer
¼ cup rice flour (for dusting)
Salt & pepper
2L rice bran or canola oil (for frying)
12 small soft tacos
Pickled Onions
1 medium red onion, sliced thinly
½ cup water
½ cup white vinegar
1 ½ tablespoons honey
1 teaspoons sea salt
Salsa
1 Leaderbrand corn, chopped off cob
125g cherry tomatoes, quartered
Handful coriander
Squeeze of lime juice
Tartare Sauce (not to be missed)
1 cup Mayonnaise
2 Tbsp red onion, diced
2 Tbsp capers, roughly chopped
¼ cup gherkins, roughly chopped
1 Tbsp seedy mustard
1 Tbsp parsley
1 avocado, sliced
¼ red cabbage, sliced thinly
1 packet Leader brand Caesar salad (parmesan and croutons not required)
Lime, quartered
Coriander, roughly chopped