Directions
Step 1
Cook couscous as per packet instructions. Sauté the drained chickpeas in olive oil and add garlic, paprika, oregano and chilli powder. Stir for 2 minutes until aromatic, heated through and developing a nice colour.
Step 2
Assemble your salad by layering the Baby Spinach, olives, cooked couscous, cucumber, cherry tomatoes, capsicum and chickpeas between bowls. Top with a dollop of hummus, a teaspoon of olive oil and salt and pepper.
Featured Products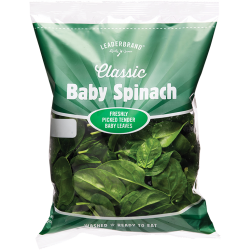 BABY SPINACH
Creamy, smooth, and full of vitamins! Toss through another salad, add a handful to a smoothie or cook with many other dishes.
Available All Year Round

Gisborne & Matamata

Gluten Free

Washed & Ready To Eat

Vegan
Total time
15 mins
Prep time
5 mins
Cook time
10 mins
Serving
4
Difficulty
Easy
Ingredients
1 pack LeaderBrand Baby Spinach
1/2 cup olives
1 cup couscous
1/2 cucumber, diced
1 punnet cherry tomatoes, halved
1 red capsicum, diced
400g can chickpeas
1 Tbsp olive oil
1 tsp minced garlic
1 tsp paprika
1 tsp dried oregano
1/2 tsp chilli powder
200g hummus
4 tsp olive oil
Salt and pepper, to serve