Directions
Cut the burger buns in half, and place a slice of cheese on the bottom bun. Grill or toast in a hot oven.
Heat a frying or grill pan on a medium to high heat. Cook the lamb burgers for 3-4 minutes on each side until cooked through.
Make the beetroot pickle, by mixing the diced beetroot with red onion, mint, balsamic vinegar together. Season to taste.
To assemble, place the cooked lamb burger on the toasted cheese, top with sliced tomatoes and capsicums, gherkins and beetroot pickle. Top with plenty of Leaderbrand Crispy Salad Mix. Finish with the Traditional salad dressing and a squirt of smoky BBQ mayonnaise.
Featured Products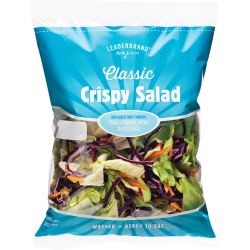 CRISPY SALAD
Sweet, crisp iceberg lettuce with carrot, red cabbage and our traditional Kiwi dressing creates an unbeatable combination of taste and colour.
Available All Year Round

Gisborne & Pukekohe

Washed & Ready To Eat

Dressing Included

Vegetarian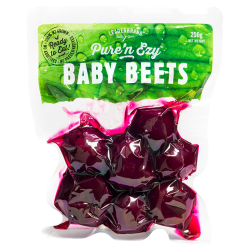 PURE'N EZY BEETROOT
Pure and simple with nothing added, our beetroot is 100% grown, packaged, and perfectly cooked here in New Zealand.
Available All Year Round

Chertsey

Gluten Free

No Additives

Vegan
Total time
30 mins
Prep time
20 mins
Cook time
10 mins
Serving
4
Difficulty
Easy
Ingredients
4 burger buns
4 slices mozzarella cheese
120g bag Leaderbrand Crispy Salad
8 slices tomato
8 slices yellow or green capsicum
4 gherkins, sliced thinly
½ cup smokey BBQ Mayonnaise
Beetroot and mint pickle:
1 packet Leaderbrand Pure n Easy beetroot, diced finely
½ red onion, diced finely
Handful fresh mint leaves, finely chopped
2 tablespoons balsamic vinegar
Salt and freshly ground black pepper