Directions
Meatballs:
Mix together chicken mince, breadcrumbs, chives, thyme leaves, ginger, sweet chilli sauce and lemon zest. Season to taste with salt and freshly ground black pepper. Add the egg and mix well. Leave to chill for 20 minutes before rolling. Roll spoonfuls of mixture into walnut sized-balls.
Preheat oven to 180°C on fan bake. Line a large roasting dish with baking paper. Arrange the squash pieces in a single layer on the tray. Season with salt and pepper, and drizzle with a little of the olive oil. Place in oven and cook for 25 minutes.
While the squash is cooking, heat 2 tablespoons of oil in a frying pan. Cook the meatballs for 5 to 7 minutes, turning to ensure even cooking. Remove from pan and keep warm.
Arrange the meatballs over the squash pieces. Mix the chopped tomatoes with sweet chilli sauce and season to taste. Pour mix over the squash and meatballs.
Place back in the oven and cook for a further 15 minutes, until squash is tender and the sauce is bubbling. Allow to rest for 5 minutes before serving. Garnish with fresh thyme and parsley leaves.
Featured Products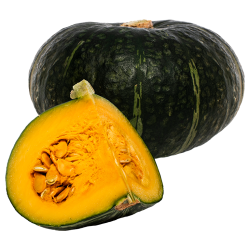 SQUASH
Our squash's unique chestnut flavour and vibrant colour enhances any meal. Use it in delicious soups, pastas, and pies, or bake it into moist cakes and breads.
Dec – Jun

Gluten Free

Rich In Vitamins A & C & Magnesium

Vegan

Gisborne & Chertsey
Total time
80 mins
Prep time
40
Cook time
40
Serving
4-6
Difficulty
Medium
Ingredients
1kg chicken mince
2 cups breadcrumbs, toasted
¼ cup snipped chives
1 sprig thyme leaves
1 tsp freshly grated ginger
3 tbsp sweet chilli sauce
1 lemons, zest of
1 eggs, beaten
¼ cup olive oil
½ Squash, seeds removed, sliced
2 x 400g can chopped tomatoes
¼ cup sweet chilli sauce
Thyme and parsley leaves for garnish