Directions
Step 1
Blend basil leaves, walnuts and garlic in a food processor until finely minced. Add the courgette chunks, Parmesan cheese and baby spinach leaves. Pulse until coarsely minced. Drizzle in the oil and combine well. Using pulse, process until mixture is finely chopped. Season to taste with salt and freshly ground black pepper. Transfer to a bowl. Press plastic wrap onto surface of pesto to reduce browning and refrigerate until ready to use.
Step 2
Trim the asparagus spears by snapping off the woody ends, or trimming with a sharp knife. Cut the broccoli into florets. Heat a steamer with boiling water, and steam the broccoli florets and asparagus spears until tender, about 2-3 minutes. Alternatively blanch in boiling water, or cook covered in the microwave for 3 minutes on HIGH. Refresh in cold water to keep them bright green. Cut some of the asparagus stems into small slices, leaving the tips whole.
Step 3
Cook pasta according to packet instructions:
Bring a deep pan of water to the boil and add salt.
Cook pasta for 10-12 minutes.
Drain and refresh in warm water.
Step 4
Mix through half of the courgette pesto, and toss through to coat the pasta.
Step 5
To assemble the serving bowls, divide the pasta between serving bowls, top with plenty of warmed broccoli florets and asparagus pieces topped with extra courgette pesto.
Sprinkle with fresh grated parmesan cheese and plenty of fresh basil leaves.
Featured Products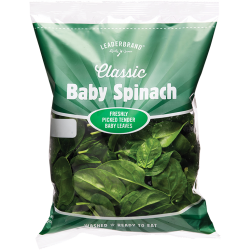 BABY SPINACH
Creamy, smooth, and full of vitamins! Toss through another salad, add a handful to a smoothie or cook with many other dishes.
Available All Year Round

Gisborne & Matamata

Gluten Free

Washed & Ready To Eat

Vegan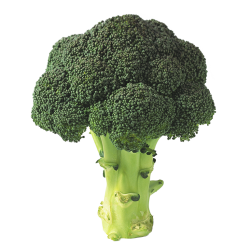 BROCCOLI
Did you know broccoli has more health benefits per bite than any other vegetable? We grow and handpick ours at optimum maturity to lock in all the good stuff.
Available All Year Round

Gisborne, Pukekohe & Chertsey

Gluten Free

Rich Source Of Vitamins, Minerals & Antioxidants

Vegan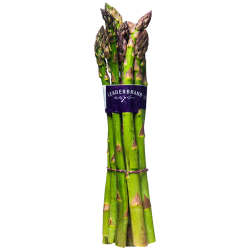 ASPARAGUS
A springtime favourite and super versatile too, asparagus is considered a culinary delight for New Zealanders up and down the country.
Sept – Dec

Chertsey

Gluten Free

Source Of Vitamin C

Vegan
Total time
30 mins
Prep time
15 mins
Cook time
15 mins
Serving
4-6 people
Difficulty
Easy
Ingredients
500g dried pasta tagliatelle
1 head of LeaderBrand Broccoli
250g LeaderBrand Asparagus
Courgette pesto
1 cup fresh basil leaves
1/4 cup walnuts, chopped
3 cloves garlic, peeled
3 small courgette, cut into chunks
1/2 cup freshly grated parmesan cheese
1 cup LeaderBrand baby spinach leaves
1/2 cup extra virgin olive oil
To serve
Freshly grated parmesan cheese
Basil leaves