Directions
If using beef schnitzel steaks, cut into thin slices. Mix with the marinade, and leave for at least 30 minutes.
Chop the florets and stalk of the broccoli.
Whisk together the ingredients for the sauce, and in a seperate bowl combine the cornflour and water.
Prepare the noodles according to package instructions, drain, toss with a little oil and set aside for later.
Heat oil in a large pan, and fry the onion. Add the beef strips, and cook until half done, then transfer to a bowl.
Heat a little more oil, and add the broccoli. After a minute or two, when the pan is starting to get quite dry, add a splash of water and immediately cover with a lid. This steams the broccoli – it should go bright green!
Next, add back in the beef strips and onion. Pour over the soy sauce mixture as well as the cornflour slurry.
Cook over medium heat until the sauce starts to thicken, then toss in the noodles.
Remove from heat, drizzle with sesame oil and add other garnishes.
Featured Products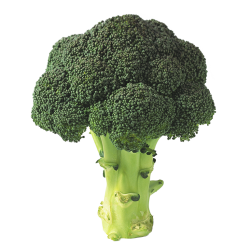 BROCCOLI
Did you know broccoli has more health benefits per bite than any other vegetable? We grow and handpick ours at optimum maturity to lock in all the good stuff.
Available All Year Round

Gisborne, Pukekohe & Chertsey

Gluten Free

Rich Source Of Vitamins, Minerals & Antioxidants

Vegan
Total time
45 mins
Prep time
30
Cook time
15
Serving
4
Difficulty
Easy
Ingredients
1 head of broccoli 
1/2 brown onion, sliced
300-400g beef schnitzel (or stirfry strips)
2 tsp Shaoxing cooking wine 
2 tsp soy sauce
1 tsp cornflour 
1/2 tsp sugar 
1/4 C soy sauce 
2 tsp crushed garlic
2 tsp sugar
1/4 tsp ground black pepper
1 Tbsp cornflour 
3 Tbsp water 
400g fresh egg-style noodles (or about 200g dry)
To serve – sesame oil, fresh red chilli, sesame seeds, spring onion