Directions
Step 1
Make the whipped feta; by placing the feta, cream in a food processor and blend until smooth, about 1 minute. Add pepper, sugar and lemon juice, then drizzle in the olive oil. Blend another 20-30 seconds on high.
Place in bowl and cover. Chill until ready to use.
Step 2
Make the couscous and broccoli salad; Cook the couscous in boiling salted water for 5 minutes, until tender. Drain through a sieve and refresh in cold water. Finely cut the head of the broccoli with the parsley by pulsing in a food processor or by finely chopping with a knife. Tip into a bowl and mix with olive oil, lemon juice, mustard and season to taste with salt and pepper. Set aside in the fridge until ready to arrange the salad.
Step 3
Make the avocado green goddess dressing; place the herbs in a blender or food processor. Process until very finely minced. Add oil and vinegar. Process for just a few seconds, then add the avocado. Transfer to a bowl, stir in the mayonnaise, and season to taste with salt and pepper. Mix well to combine. Cover and chill.
Step 4
Trim the asparagus of the woody ends by snapping or cutting off with a sharp knife. Cut in half lengthways and then into smaller bite-sized pieces. Blanch in boiling water for 2-3 minutes, then refresh in cold water. Chill and set aside.
Step 5
To assemble the wreath, use a large round plate, or draw a circle on a large tile or chopping board. Spoon on the whipped feta, and spread to make a circle. Spoon on the couscous salad, using the feta circle as a guide, spreading out over the top of the feta. Arrange the Leaderbrand Mesclun salad leaves, baby spinach leaves, asparagus pieces, cucumber chunks, and radishes over the top of the couscous.
Step 5
Dress the salad with spoonfuls of the avocado goddess dressing and then drizzle with the Raspberry vinaigrette from the LeaderBrand Salad Bag.
Alternatively, arrange the salad in the same way on a large platter and serve at any time of the year.
The asparagus can be substituted with fresh season courgettes, beans or extra broccoli florets.
Featured Products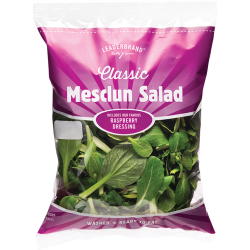 MESCLUN SALD
Our LeaderBrand Mesclun Salad combines baby spinach, nutty red oak, sour beet and mild mustard of mizuna with our own Raspberry Balsamic Dressing for true culinary brilliance.
Available All Year Round

Gisborne & Matamata

Gluten Free

Washed & Ready To Eat

Dressing Included

Vegetarian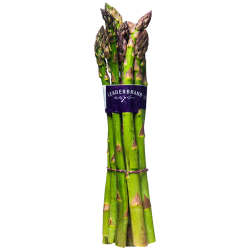 ASPARAGUS
A springtime favourite and super versatile too, asparagus is considered a culinary delight for New Zealanders up and down the country.
Sept – Dec

Chertsey

Gluten Free

Source Of Vitamin C

Vegan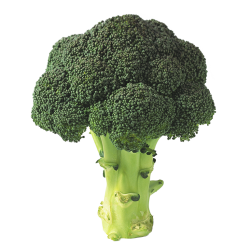 BROCCOLI
Did you know broccoli has more health benefits per bite than any other vegetable? We grow and handpick ours at optimum maturity to lock in all the good stuff.
Available All Year Round

Gisborne, Pukekohe & Chertsey

Gluten Free

Rich Source Of Vitamins, Minerals & Antioxidants

Vegan
Total time
30 mins
Prep time
25 mins
Cook time
5 mins
Serving
8-10
Difficulty
Moderate
Ingredients
250g bunch LeaderBrand Asparagus
2-3 baby cucumbers, cut lengthways
3-4 radishes, cut into quarters
1 bag LeaderBrand Mesclun salad leaves, with raspberry vinaigrette
Whipped feta spread:
440g feta cheese
¼ cup extra virgin olive oil
½ cup thickened cream
1 teaspoon ground black pepper
½ tsp sugar
2 tablespoons lemon juice
Couscous with Broccoli salad:
2 cups Israeli couscous
1 head Leaderbrand fresh broccoli
1 cup parsley leaves
4 tbsp olive oil
2 tbsp lemon juice
1 tbsp Dijon mustard
1 tsp caste sugar
Avocado goddess dressing:
½ cup chopped fresh parsley
20 fresh basil leaves
1 cup Leaderbrand Baby spinach leaves
3 spring onions, finely chopped
1/3 cup olive oil
½ cup red wine vinegar
4 tablespoons mayonnaise
1 avocado
Salt and freshly ground black pepper
To Serve:
basil
mint leaves
1 pomegranate (arils)