Directions
Step 1
Make the pastry first. Freeze the butter chunks for about 10 minutes before making the dough. Place flour and salt into the bowl of a food processor and pulse to combine. Add about ½ of the butter to the flour and pulse until the mix resembles small crumbs. Add remaining butter and pulse 3 or 4 times, leaving visible chunks of butter. Add ice water and pulse until dough begins to clump – don't over process, or your pastry will be tough.
Step 2
Turn the lumpy, uneven dough out onto a floured board and press out to create relatively square edges. Lightly flour a rolling pin and the top of the dough rectangle. Roll back and forth to create a 30 x 40 cm rectangle.
Step 3
Fold one edge of the 30 cm side to the centre of the rectangle and repeat with the opposite edge, leaving a 10 x 40 cm rectangle. Roll it up again; wrap in plastic and refrigerate for at least 1 hour.
Step 4
Melt the butter until frothy, stir in flour and cook for 1 minute. Whisk in the milk and continue to cook on low heat until it begins to thicken. Season to taste with salt and freshly ground black pepper. Add the grated cumin feta. Stir until cheese dissolves. Allow to cool.
Step 5
After the pastry has time to rest, prepare the filling. Trim away the woody end of the asparagus and slice lengthways. Cut broccoli into small florets—slice feta into cubes.
Step 6
Preheat oven to 180°C. Line a baking tray with baking paper. On a large floured board, place the puff pastry, flatten it down to a square. Using a rolling pin, roll out the edges of the pastry square and gently roll until desired thickness, about 2-3mm, and pastry is big enough to fill a baking tray. Transfer to a prepared baking tray.
Step 7
Spread half of the cooled cheese sauce over the pastry to make a rectangle. Arrange the Leaderbrand Asparagus and Broccoli and cheese on the top of the sauce. Spoon over the remaining sauce and extra cubes of cumin feta. Sprinkle with pumpkin seeds. Fold up the edges into the centre of the pie leaving the middle exposed. Trim pastry if necessary. Brush with egg wash. Sprinkle with chopped pumpkin seeds and black pepper.
Step 8
Bake in the oven for 35-40 minutes, until golden brown. Remove from oven and allow to rest for 5 minutes before serving. It can be made ahead, cooled and served cold as well.
Tips and variations: Use your favourite feta or mozzarella.
Featured Products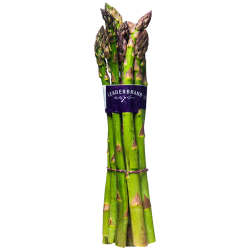 ASPARAGUS
A springtime favourite and super versatile too, asparagus is considered a culinary delight for New Zealanders up and down the country.
Sept – Dec

Chertsey

Gluten Free

Source Of Vitamin C

Vegan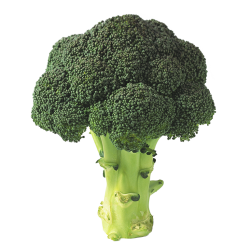 BROCCOLI
Did you know broccoli has more health benefits per bite than any other vegetable? We grow and handpick ours at optimum maturity to lock in all the good stuff.
Available All Year Round

Gisborne, Pukekohe & Chertsey

Gluten Free

Rich Source Of Vitamins, Minerals & Antioxidants

Vegan
Total time
70 mins
Prep time
30 mins
Cook time
35-40 mins
Serving
6-8
Difficulty
Moderate
Ingredients
250g Asparagus
1 head broccoli
200g cumin seed feta
50g butter
40g plain flour
1 cup (250mls) milk
100g cumin feta, grated
pinch cayenne pepper
Whole wheat puff pastry:
240g cold unsalted butter cut into ½ inch chunks
2 cups (250g) wholemeal flour
1 teaspoon salt
½ cup ice water
1 egg, beaten with 1 tbsp milk
½ cup pumpkin seeds, roughly chopped