LeaderBrand inspires the next generation with a special farm visit
LeaderBrand opened their doors to 35 students from the local education programme, Aurora, as part of their annual Young Leaders of the Land field day this week.
The students aged from nine to 12, started their days adventure at LeaderBrand's nursery operation based at Nelson Road, where they got to see where the company grows seeds, the greenhouse and the transplant cycle of the plants.
Next on the day's activity was watching the harvesting of salad lead crops, followed by a tour of the new dam and water tank based at Tucker Road and the site of the new Future Farming project which will soon be completely built and will be the largest under covered greenhouse in the county.
The morning session ended with demonstrations of machinery and technology at LeaderBrand's base at Tucker Road. The students then had lunch and were able to ask loads of questions before the afternoon session commenced.
LeaderBrand's general manager farming, Gordon McPhail said it was a cracker of a day.
"I was hugely impressed with the engagement and interested shown by the kids, and our guys had as much fun as the children did.
Gordon McPhail said it was great to see youngsters taking an interest in horticulture.
"It was nice to be able to show them and talk to them about what we are passionate about."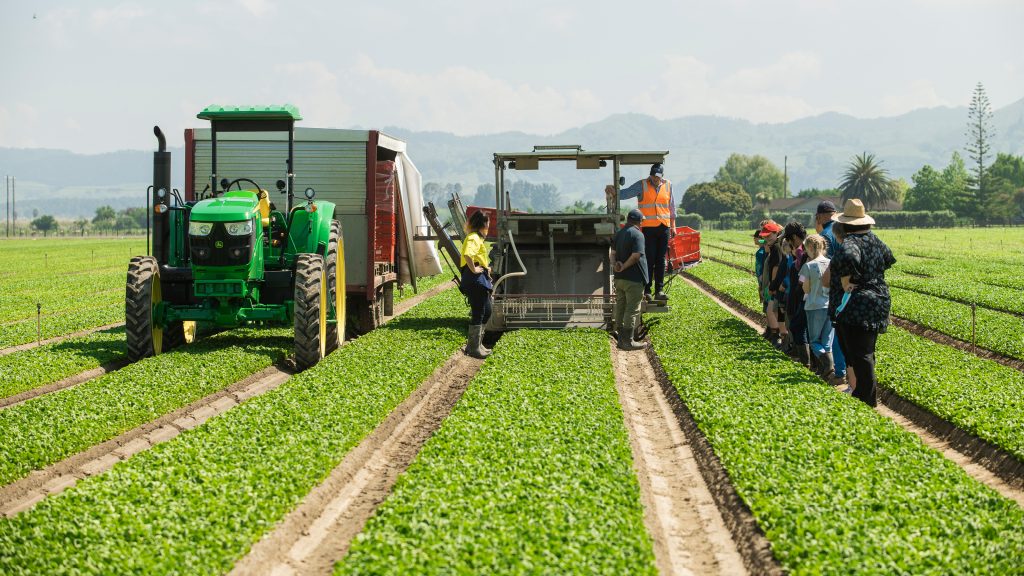 Sunny Bush, the executive director at Aurora Trust said that the field day was a great opportunity for kids who potentially might go into crop farming or horticultural a taste for the life of a farmer.
"Our aim is to inspire passion for growing, horticulture and the ongoing sustainability of our environment. These will be our future Gisborne growers, farmers and leaders.
"The kids loved the day and LeaderBrand was marvellous in making sure they saw everything about the operation," says Sunny Bush.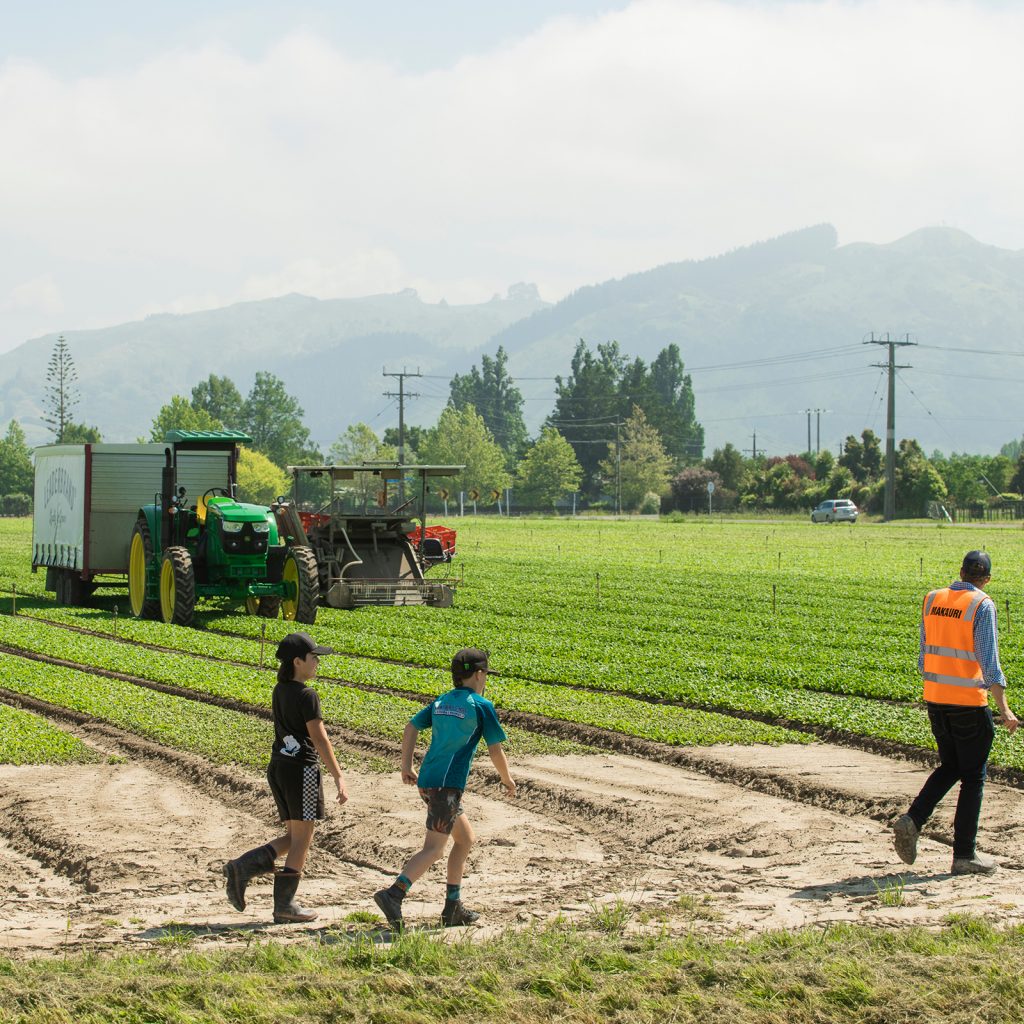 The students said that the day was really interesting and they really enjoyed learning about different aspects of the farm.
One said that the nursery was their favourite part, as they liked seeing how the plants grew.
Another said that they didn't realise just how big some of the tractors were.
Most were hugely impressed with the new dam and hearing all about the future of farming in under covered greenhouses.
Overall everyone had a brilliant day and LeaderBrand's future harvesters, growers and farmers looks bright.