Directions
Step 1
Break the outer green leaves off the Iceberg Lettuce. Place in a bowl filled with ice cold water, and rest for a few minutes. Remove and spin dry or pat dry with clean dry paper towels. Use a V cut to slice away the thick white stem on each leaf.
Step 2
Lay two to three leaves overlapping on a flat surface or chopping board. Arrange a few baby spinach leaves, tomato slices, avocado slices, and cucumber slices in the middle of the lettuce leaves.
Step 3
Prepare the crayfish, crab or fish by breaking or slicing into bite sized pieces. Arrange some of the seafood pieces over the top of the salad vegetables. Drizzle over a little of the thousand island dressing.
Step 4
Fold in the sides of the lettuce leaves and then carefully roll up to form a cigar shape. Alternatively, use greaseproof or waxed paper to help roll up and keep the roll securely together. Tie each end with a piece of clean kitchen string to finish. The rolls can be cut in half to serve. Accompany with lemon wedges.
Variations:
Cooked mussels, smoked fish dip or even a bean salsa can all be used as a substitute to the crayfish if unavailable.
Add a little sweet chilli sauce to the thousand island for extra spice. Any crispy salad vegetables can be included in the centre, like radishes, capsicums, microgreens or carrot sticks.
Just be careful not to overfill, and therefore make it difficult to roll up.
Featured Products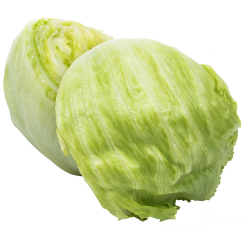 LETTUCE
We're often asked why our lettuce keeps its crunch so long?! We harvest it when its ready, vacuum cool it immediately and keep it cool delivered right to your store.
Gisborne & Pukekohe

Gluten Free

Vegan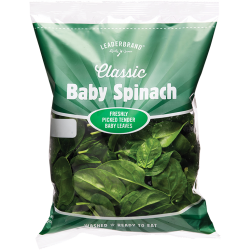 BABY SPINACH
Creamy, smooth, and full of vitamins! Toss through another salad, add a handful to a smoothie or cook with many other dishes.
Available All Year Round

Gisborne & Matamata

Gluten Free

Washed & Ready To Eat

Vegan
Total time
20 mins
Prep time
20 mins
Serving
4-6
Difficulty
Easy
Ingredients
1 x Crispy Iceberg Lettuce
150g Baby spinach leaves
2-3 tomatoes, finely sliced
1 avocado, peeled, sliced
1 cucumber, peeled, sliced
300g freshly cooked crayfish tail, crab, smoked fish or fish
½ cup thousand island seafood dressing, chilled
To serve, Lemon wedges