Directions
Preheat oven to 200°C. Lightly grease a 20 x 30cm slice pan.
Join pastry sheets together, overlapping sheets to create a 1cm seam. Line the pan with pastry and trim edges. Using a small sharp knife, score a 1cm edge around the pan. Bake for 8-10 minutes, until pastry is lightly golden and puffed. Press down the puffed-up centre.
Reduce the oven to 180°C.
Blanch broccoli in boiling water for 30 seconds. Drain well and pat dry.
In a jug, whisk eggs, sour cream and parmesan together. Season to taste. Pour evenly over the pastry. Top with broccoli and beetroot. Bake for 15-20 minutes until set.
Sprinkle with toasted almonds. Serve warm or cold.
Featured Products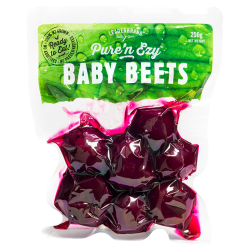 PURE'N EZY BEETROOT
Pure and simple with nothing added, our beetroot is 100% grown, packaged, and perfectly cooked here in New Zealand.
Available All Year Round

Chertsey

Gluten Free

No Additives

Vegan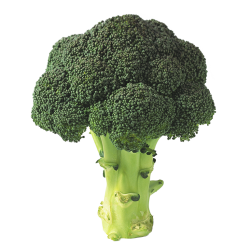 BROCCOLI
Did you know broccoli has more health benefits per bite than any other vegetable? We grow and handpick ours at optimum maturity to lock in all the good stuff.
Available All Year Round

Gisborne, Pukekohe & Chertsey

Gluten Free

Rich Source Of Vitamins, Minerals & Antioxidants

Vegan
Total time
40 mins
Prep time
10 mins
Cook time
20-30 mins
Serving
4-6
Difficulty
Easy
Ingredients
1 x 250g packet LeaderBrand Beetroot, halved
2 sheets frozen puff pastry
1 head of Broccoli, cut into small florets
2 eggs
¼ cup light sour cream
¼ cup grated parmesan
1 tablespoon flaked almonds, toasted, to serve